The Esquire Glamour Gallery
The Pin-Up Calendar
When David Smart, Henry Jackson and Arnold Gingrich published the first issue of Esquire in Oct 1933 they included fiction by Ernest Hemingway and Dashiell Hammett, sports instruction by Bobby Jones and Gene Tunney and a full-color cartoon by George Petty. Petty's airbrushed cartoons – essentially excuses to draw barely-dressed women – became, not surprisingly, the most popular feature in the magazine. Beginning with the Dec 1939 issue the "Petty Girl" was enlarged into a gatefold and the modern magazine pin-up was born.
By this time Petty's relationship with the magazine was wearing thin and in 1940 he was replaced by Alberto Vargas.1 The next year Smart decided to take some of Vargas' illustrations and produce a wall calendar. The Esquire Varga Calendar sold 320,000 copies and was the best selling calendar in 1941 of any kind. Over the next six years the Esquire Varga Calendar was published in many different formats including a wall calendar, a desk calendar (in leatherette!) and even a pocket-sized military calendar shipped to GIs in Europe.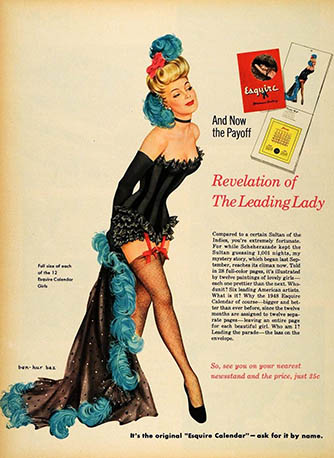 Vargas' relationship with the magazine would prove even more contentious than Petty's. He sued Esquire over his contract and he was replaced in 1947 by a rotating stable of artists including Ben-Hur Baz, Joe De Mers, Fritz Willis and J. Frederick Smith. The 1948 Esquire Glamour Gallery was their first post-Vargas calendar.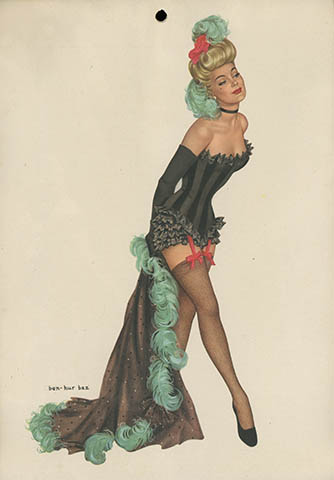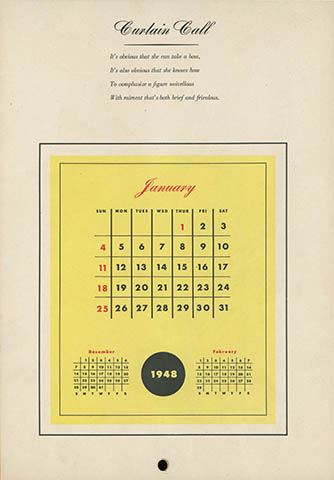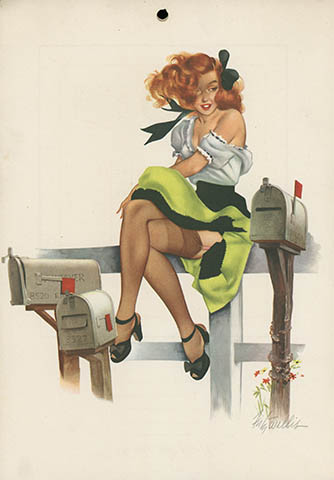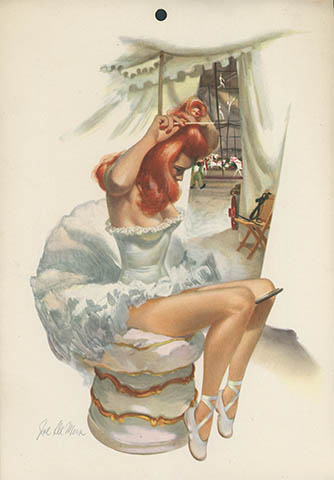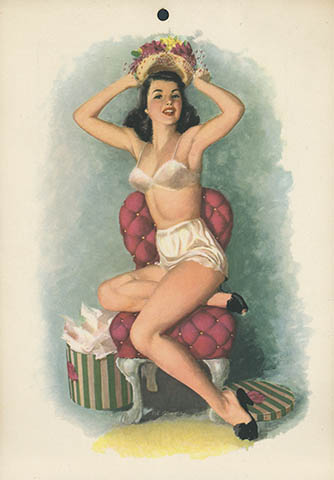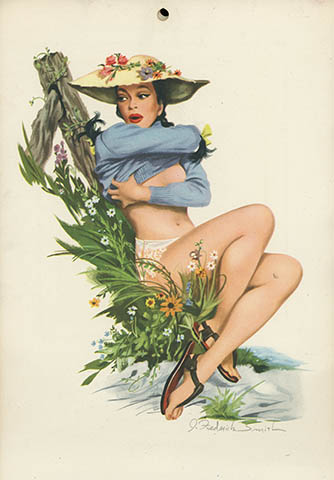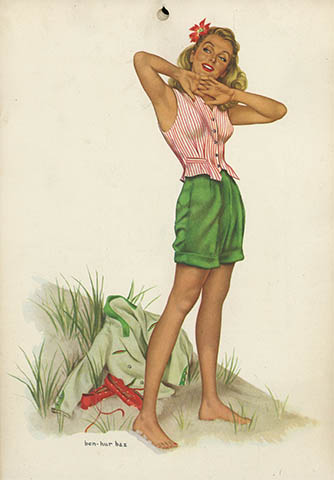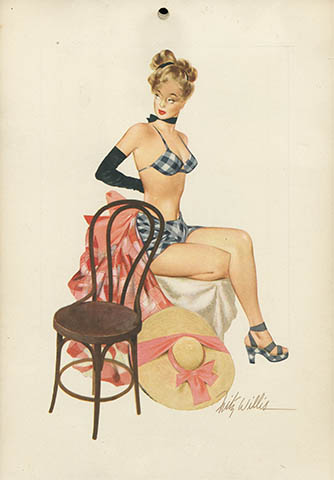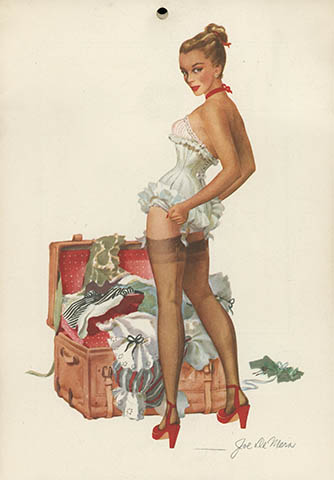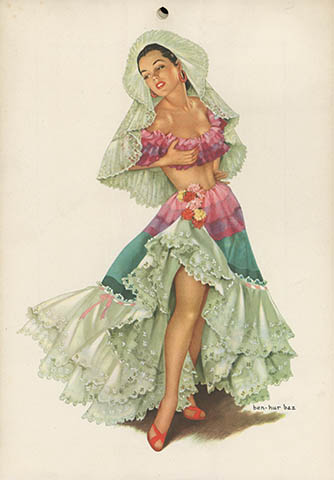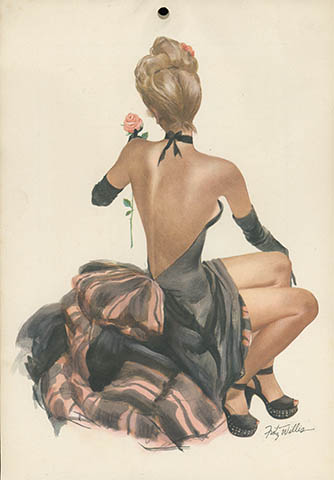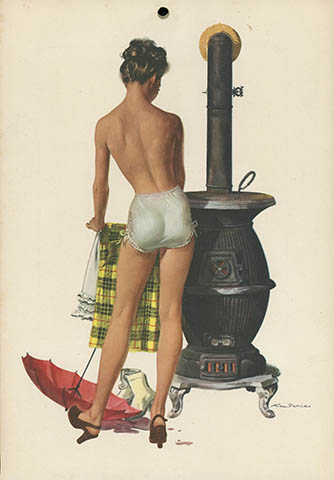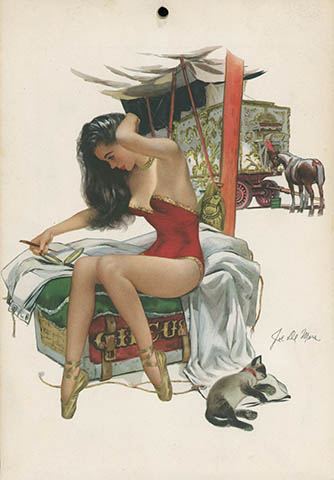 After the 1953 publication of Playboy and the popularization of the photo pictorial the pin-up fell out of favor.2 Esquire's last illustrated calendar was in 1957.
1. Smart elided the "s" in Vargas, creating the Varga Girl – supposedly to Americanize the name. In reality it was to provide Esquire with a legally-defensible trademark. A fact that Vargas sadly found out in the 1946 lawsuit which, after four years, he ultimately lost.
2. Although, in a final bit of irony, Hugh Hefner hired Vargas in 1957 with only a gentlemans handshake to illustrate Playboy. The agreement that would last for 21 years.
12 May 2012 ‧ Illustration