This cased, hand-tinted ¼-plate daguerreotype of a young women standing in a studio boudoir was photographed by Félix Jacques Moulin ca.1851–1853. Moulin, who had opened his photography studio at 31 bis rue du Faubourg Montmartre in 1849 soon specialized in nude studies of teenage girls. To suggest that the French authorities were dismayed with these types of photos was something of an understatement: In 1851 they raided his studio and sentenced him to a month in jail for producing images (like this one) that were "so obscene that even to pronounce the titles … would be to commit an indecency."
After his release Moulin continued to photograph the female nude, registering them with the government in order to claim official sanction.
The nude photograph in France goes back to the earliest days of photography. The Parisian optician and dagurreian N. P. Lerebours was reportedly offering académies or "artist studies" as early as the summer of 1840 – less than two years after the announcement of the daguerreotype process.1 These early studies, typically of darker-skinned Naplese or Romani women (whose figures had not been altered by a corset), posed as the classical bather or languorous odalisque, were widely used by artists and students as composition aids. Ingres, Courbet and Delacroix, among others, all referred to these daguerreotypes in their paintings.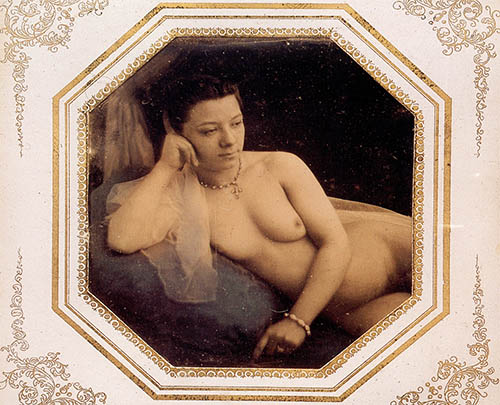 Paintings of the classical nude were one thing, but the accuracy and realism of the daguerreotype resulted in images that were simply too shocking and unpalatable to the average Parisian. Police raids of photography studios, sometimes netting hundreds of daguerrotypes at a time, became commonplace.
It was too late, however. The genie was out of the bottle and the nude image spread beyond the atelier. Soon opticians, art shops and booksellers began a brisk souvenir trade in erotic daguerreotypes. This souvenir trade was so brisk that the U.S. Tariff Act of 1842 specifically forbade the importation of "obscene or immoral pictures."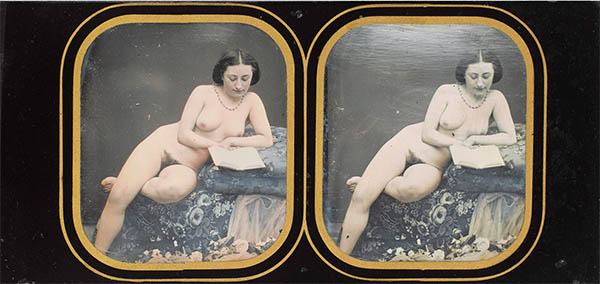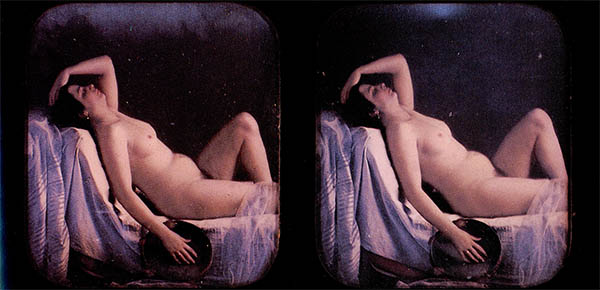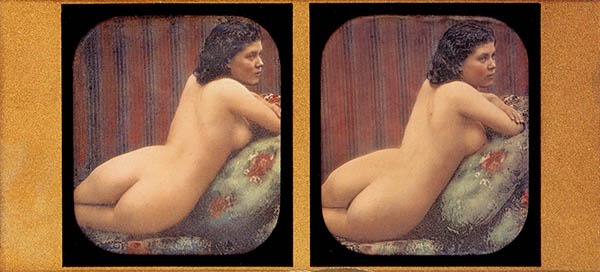 The invention of the albumen print in the mid-1850s meant that nude, erotic and pornographic images could now be produced in quantities previously unimaginable.2 Every succeeding process – up to present-day digital photography – has made it progressively easier, for better or worse, to produce these types of images. Here are a few later examples: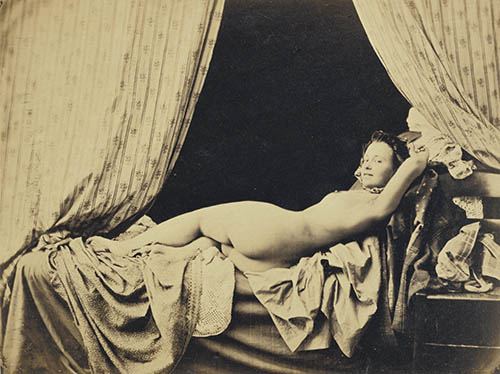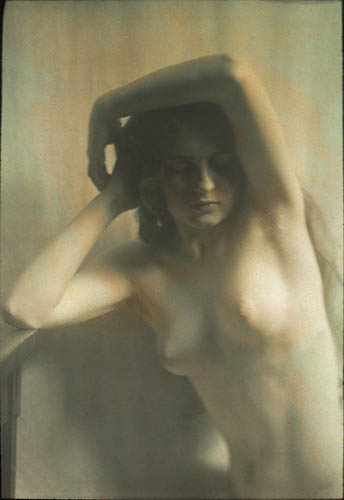 1. Noël Paymal Lerebours (16 Feb 1807 – 23 Jul 1873) was a Parisian optician who, after the announcement of Daguerre's invention, quickly began manufacturing cameras and lenses as well as opening his own photography studio. By 1841 he had reportedly taken more than 1500 portraits, including his early artist's studies. He is best perhaps remembered for his Excursions Daguerriennes, a subscription series of aquatint engravings of famous world landmarks produced from daguerreotypes, published in 15 parts between 1840–41.
2. Shown here are, in your humble narrators' opinion, a rather tame artistic cross-section of images, but even in the earliest days of photography there were truly pornographic images – like gynecologically pornographic. Go ahead, Google it. Knock yourself out.
14 Dec 2014 ‧ Photography