Legoland
The Souvenir Map
By the mid 1960s Lego's promotional models, built as store or trade show displays, were becoming so popular that it was getting in the way of business. Godtfred Kirk Christiansen, Lego's owner and general manager, decided to build an outdoor display to get the models and the nearly 20,000 visitors a year out of his factory.1
By the time Godtfred, Dagny Holm, head of the model shop, and Arnold Boutroup, a Copenhagen designer, finished their plans they had not just an outdoor display, but a small amusement park modeled after the The Madurodam in the Hague and Tivoli Gardens in Copenhagen.2
Legoland opened on 7 Jun 1968. The three acre park in the middle of the Jutland moors was successful beyond Godtfred's wildest imagination. As he recounted "It knocked all of our planning to the moon." Of course, like every other theme park Legoland soon began selling souvenirs including guidebooks, postcards and maps.
The earliest amusement park maps were, not surprisingly, typical bird's-eye views, such as this 1906 engraving of Coney Island by John Mark: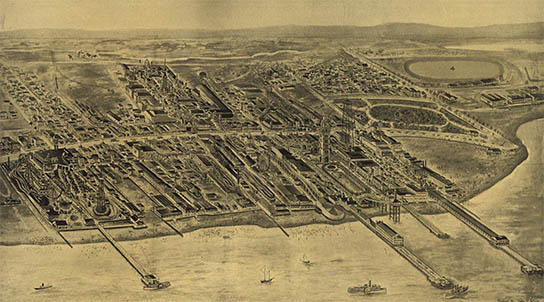 The bird's-eye views were eventually replaced by smaller-scale perspective projections, such as this 1939 map of Tivoli Gardens by Franz Sedivy: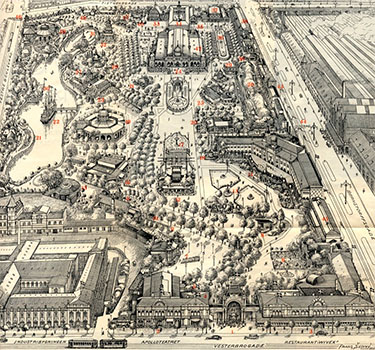 When it opened in 1958 Disneyland radically changed the amusement park business and their souvenir map radically changed theme park cartography. Disney artist Sam McKim took the standard perspective map and illustrated it in their trademark cartoon style. The map influenced nearly every other theme park souvenir map for the next 40 years, including the Legoland maps.3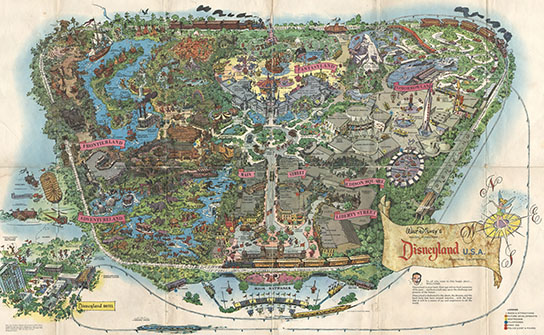 The souvenir maps were not what you would call cartographically rigorous, but that was more than made up for in charm. They were never intended as way-finding aids for harried parents, but for 10 year-old children to sneak into bed, stay up well past bedtime, and relive their summer vacation (or perhaps plan their next).4
By 1970 Legoland had expanded to nearly eight times its original size. Over the years larger and more realistic Lego sculptures were installed and new rides and attractions were added. It had become a full-fledged theme park (albeit one for children ages 3–12). Helped, no doubt, by an international airport literally next door, Legoland became the third most visited attraction in Denmark. Today there are no less than five Legolands scattered throughout Europe and America.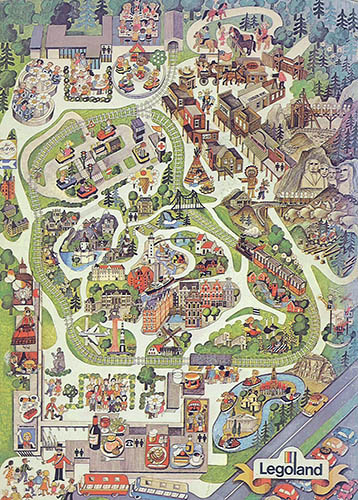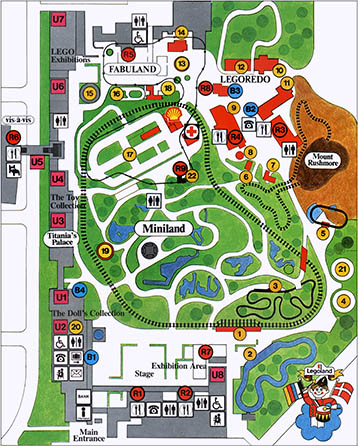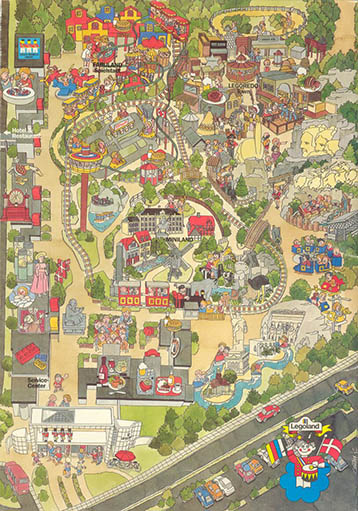 The hand-drawn souvenir map was eventually replaced by easier to prepare and maintain digital illustrations. Here are two later examples from Legoland (now called Legoland Billund):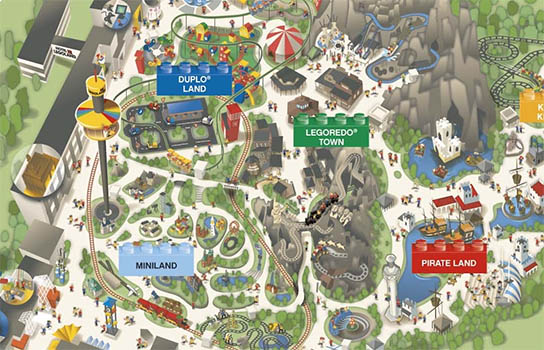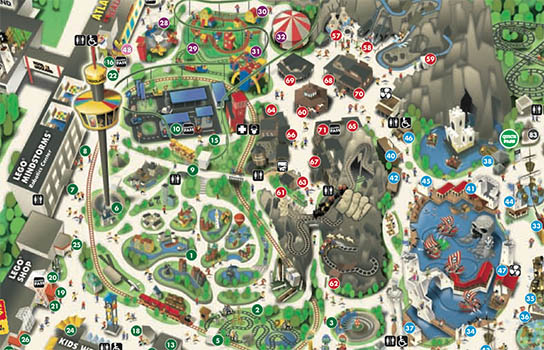 1. For more about Legoland and its history see your humble narrators Brick Fetish site.
2. The Madurodam, opened in 1952 as a memorial park to the Jewish resistance fighter and concentration camp victim George Maduro, is a miniature city with exact 1:25 scale replicas of many Dutch buildings and landmarks set among appropriately scaled landscaping. After Godtfred visited he realized that it was a perfect concept for a Lego display which became Miniland – the heart of Legoland. Here is a 1958 Madurodam postcard and a later Miniland postcard: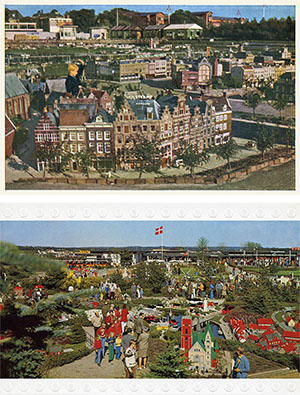 3. For hundreds of individual examples see the appropriately named Theme Park Maps
4. Something your humble narrator may or may not have done with this 1972 map: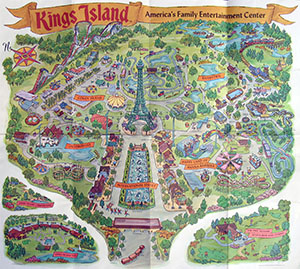 21 Mar 2012 ‧ Cartography