Weitzman on Steam
David Weitzman grew up in Chicago and as a child admittedly spent more time drawing than studying. This behavior, as if often does, landed him in art school. He received a degree from the Art Institute of Chicago in 1952, and later, perhaps to atone for his grammar-school sins, both a BS and MA in history. By the early 1970s he had moved to Covelo, California, where he began to write and illustrate children's/young adult books about history.
Around 1980 he began to specialize in historically-accurate juvenile fiction about American industrial archeology. He has written on airplanes, ships, iron foundries, metal workers, canals, windmills, bridges and subways, but has returned to the subject of steam power a number of times.
His first book on steam was Superpower, published by Godine in 1987. It concerned 18-yo Ben, as he went to work with his father and grandfather at the Lima Locomotive Works as they designed, cast and erected the first 2-8-4 Berkshire class locomotive.
Aside from the story, what set this and his subsequent works apart from other contemporary children's books was obviously the artwork. The hyper-detailed ink on polyester film drawings resemble steel-plate lithographs. As the Smithsonian wrote his illustrations "turn the book into something rare and wonderful."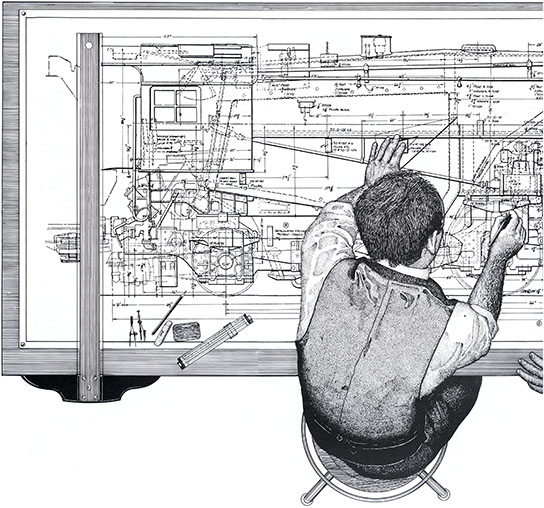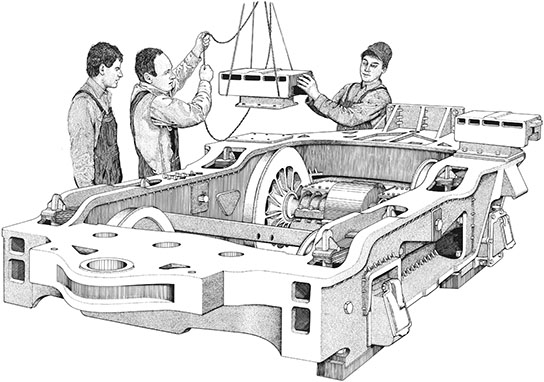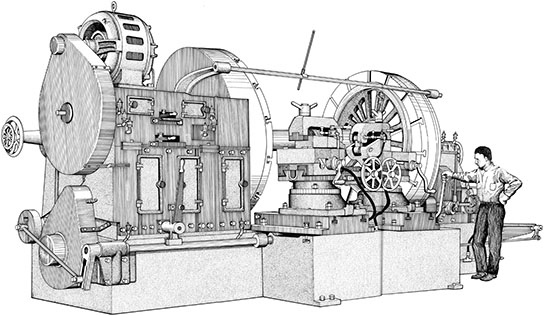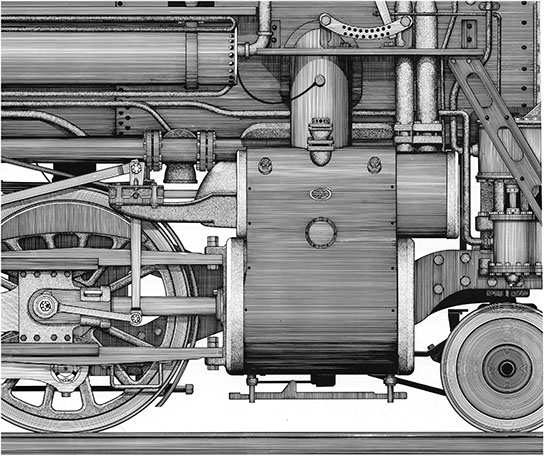 His next book on steam, again published by Godine, was Thrashin' Time. It was about the 11-yo farm boy Peter as the Case steam tractor and thrasher visited his North Dakota farm for late autumn 1912 wheat harvest.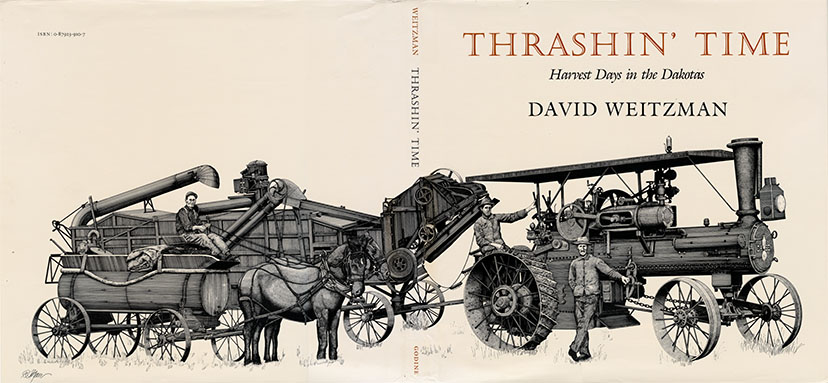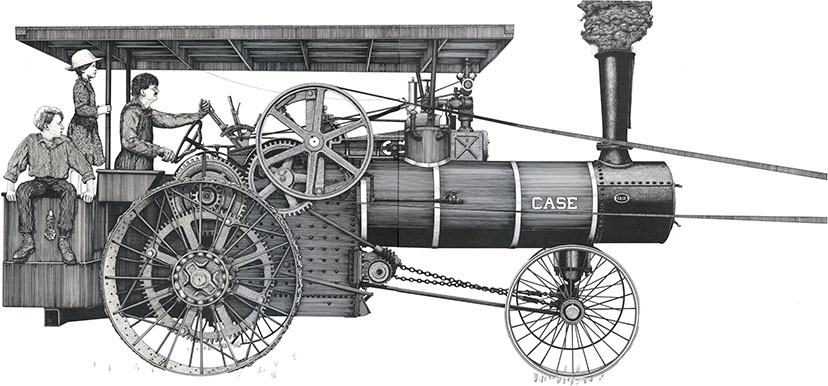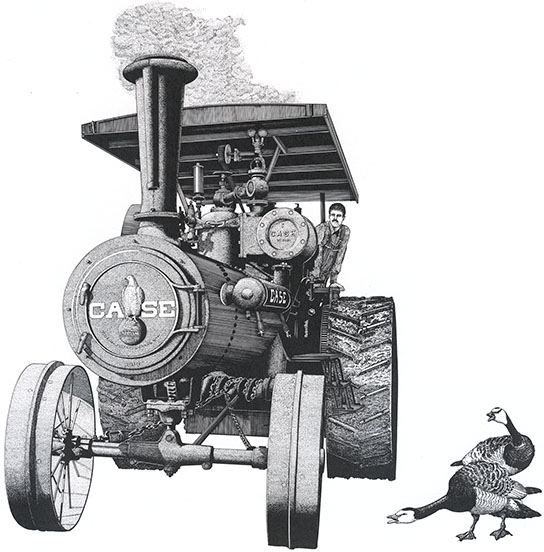 After Thrashin' Time Weitzman wrote several more steam locomotive books including Locomotive: Building an Eight-wheeler (1999) and The John Bull (2004). He still writes, illustrates and teaches.
1. Weitzman, David. Superpower: The Making of a Steam Locomotive. Boston: David R. Godine, 1987. The title went through at least three printings but is sadly now out of print.
2. The 2-8-4 Berkshire locomotive was designed by William E. Woodward of the Lima Locomotive Works as a replacement for the 2-8-2 H-7 class Mikado. Woodward's changes to previous designs, including a larger firebox, greater superheat, and higher steam pressure resulted in more horsepower and higher running speed. The design was known as "superpower," hence the title of the book. Between 1926–1949 no less than 611 Berkshires were built by Lima, Baldwin and Alco.
3. Weitzman, David. Thrashin' Time: Harvest Days in The Dakotas. Boston: David R. Godine, 1991. The original printing by Horowitz/Rae is about as good as a children's book can be printed.
4. Jerome Increase Case began manufacturing threshing machines in 1842 and soon was involved in the production of steam traction engines. Although Weitzman dosen't state the specific model in the book, it was likely a Case model 60. At 60hp and 24,000lbs the Case 60 is about 12× as powerful but 242× as heavy as my lawnmower.
4 Jul 2010 ‧ Illustration